Alice May is a teenage girl who disguised herself as the Ghost Girl and the Obliteratrix. Deacon Carlswell never had a daughter, so Alice May's real name is unknown.
Mr. E hired her and she disguised herself as the Ghost Girl. (The Legend of Alice May)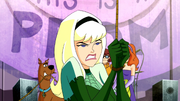 Ed Machine busted her out of prison.
She dressed up as the Obliteratrix in order to draw out Professor Pericles. (Pawn of Shadows).
She made a cameo in the jail much later. (Wrath of the Krampus)
Appearances
Edit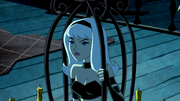 Ad blocker interference detected!
Wikia is a free-to-use site that makes money from advertising. We have a modified experience for viewers using ad blockers

Wikia is not accessible if you've made further modifications. Remove the custom ad blocker rule(s) and the page will load as expected.