Captain Guzman is a garbage-barge captain. He told the gang he had business in Pompeii  but it was actually an antique-smuggling business with Ugo DiRinaldi was a spy, working for the Scungimondo Corporation and Ugo DiRinaldi had hired him Later, he was arrested for illegally destroying the artifacts. Then he was sent to jail.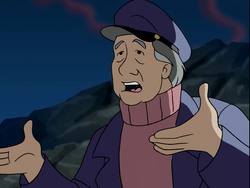 Ad blocker interference detected!
Wikia is a free-to-use site that makes money from advertising. We have a modified experience for viewers using ad blockers

Wikia is not accessible if you've made further modifications. Remove the custom ad blocker rule(s) and the page will load as expected.