Eudora Truffle worked in a department-store cosmetics section, but claimed she had connections with the governor that would allow her to open a health spa at Mount Kumbaya. She wanted Dr. Goodbine's special process in his laptop for turning dirt into gems. She dressed up as the Witch Doctor to steal the process.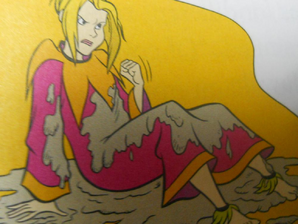 Ad blocker interference detected!
Wikia is a free-to-use site that makes money from advertising. We have a modified experience for viewers using ad blockers

Wikia is not accessible if you've made further modifications. Remove the custom ad blocker rule(s) and the page will load as expected.