Everate Plock was a checkers tournament promoter. He has brown hair and wears a brown suit with a brown and yellow striped tie. He loves the game of checkers and wanted to promote the match, but he feared the financial consequences. He compulsively eats potato chips when he is nervous. He offered a million-dollar gold trophy to the winner of the checkers challenge, but regretted it because he was afraid it would bankrupt him. He dressed up as the virtual villain Victor to steal the trophy so he wouldn't have to give it away.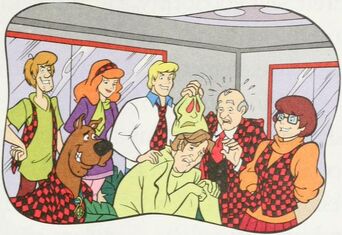 Ad blocker interference detected!
Wikia is a free-to-use site that makes money from advertising. We have a modified experience for viewers using ad blockers

Wikia is not accessible if you've made further modifications. Remove the custom ad blocker rule(s) and the page will load as expected.