Mr. Husai is a Japanese businessman. He owned a baseball team and also a fireworks factory. He had stolen the diamond from his team's trophy and replaced it with a fake. He dressed up as the Dragon Beast in order to prevent the American team from winning and taking the trophy home, where they might discover the substitution.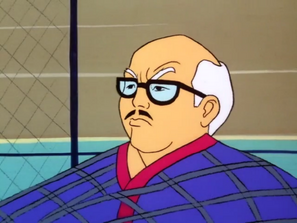 Ad blocker interference detected!
Wikia is a free-to-use site that makes money from advertising. We have a modified experience for viewers using ad blockers

Wikia is not accessible if you've made further modifications. Remove the custom ad blocker rule(s) and the page will load as expected.