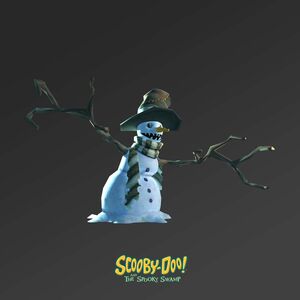 The Snowmean is an enemy in Scooby-Doo! and the Spooky Swamp. 
Physical Appearance
Edit
It has a brown hat and long stick arms. It has sharp teeth and a carrot nose. It wears a scarf. 
Moose created them using a spine on a motor.
They appeared on the mountain top. You can throw its head around. To defeat one, wait until it stops spinning.
Appearances
Edit