Susan Dimwittie is the mother of a family that was once involved in the music business. She has short blond hair and is quite attractive. She is ruthlessly ambitious for her children's music career. She wanted to bring back her kids' band, the Mystery Kids so she decided to control the Mystery Machine so Andy & Mandy would be bigger than ever. However, she ended up somewhat neglecting her other kid, Randy, in the process.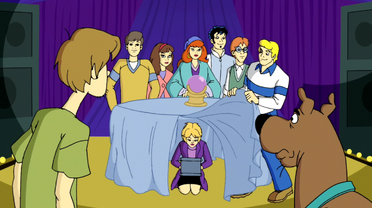 Ad blocker interference detected!
Wikia is a free-to-use site that makes money from advertising. We have a modified experience for viewers using ad blockers

Wikia is not accessible if you've made further modifications. Remove the custom ad blocker rule(s) and the page will load as expected.