Wylie Smithens was head mechanic at Drury Lanes for fifteen years. He has no concern about the ethics of cheating. He designed a bowling ball called the Robowler that could make anyone a perfect bowler, with the ability to program in any result desired, from strikes to spares to gutter balls. He dressed up as the Bowling Boogeyman to steal a valuable silver trophy in order to finance his Robowler scheme, which he thought would make millions.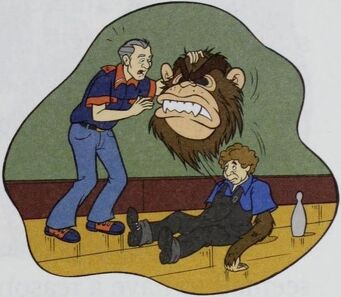 Ad blocker interference detected!
Wikia is a free-to-use site that makes money from advertising. We have a modified experience for viewers using ad blockers

Wikia is not accessible if you've made further modifications. Remove the custom ad blocker rule(s) and the page will load as expected.